• Fashion Art • Fashion Design • New Products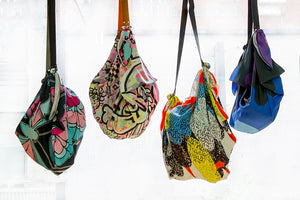 In my last post, I introduced my partnership with Montreal fashion house Le Galeriste to produce my art on upscale women's clothing and accessories. It's an exciting new direction and I'm thoroughly enjoying learning to design for fashion. Thank you all for your enthusiastic support! As if to give credence to this new direction, I've just partnered with yet another Montreal based print-on-demand (POD) company to produce my work on affordable fashion accessories like bags, pouches, kimonos, and robes, and more. POD is a brilliant business model - no inventory means minimal waste, unlike the huge environmental impact of the fast fashion industry. Of...
---
• Fashion Art • Fashion Design • Transformation • Wearable Art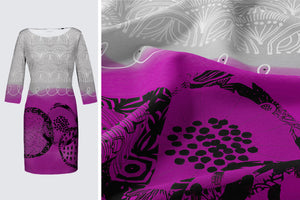 A lot has changed since 2020. The world is different, I'm different. We're all different because who could survive the last 3 years without undergoing  fundamental changes? Even though I "lost everything," my business, my home, my lifestyle - I've gained far more.  I've reconstructed every aspect of my life and have extricated myself from under the weight of too much stuff. Nicole owns my business, strangers own most of my personal possessions, and a nice artsy gal owns my house. I own very little, and honestly - why did I wait so long to let it go? Gone are boxes of...